It is a fact that pomeranians are one of the most popular breeds on the world. If you want to meet love, the only thing you need to do is to get a pomeranian. As you have realized pomeranians use their expressions in order to communicate things they feel. They have mastered that ability of doing face expressions, as a result, you inmediatly will know what they want to say.
Here we will show you 15 expressions every pomeranian owner will instantly recognise.
The 'Is that food, what you have there?' face
The 'I got you, you can't say NO to those eyes'  face
The 'What food did you buy for me today?' face
The 'I'm just going to pretend I am confused' face
The 'Please, continue playing with me please …' face
The 'Yes, I did something bad but I won't tell you what happened' face
The ' This food tastes good, give me more' face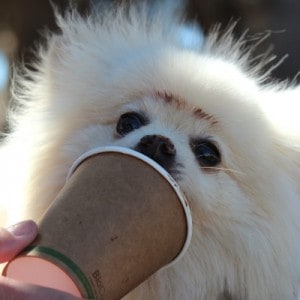 The 'Hey you, let's go for a walk' face
The 'Trying to be invisible' face.  
The 'No, I haven't been in the mud' face
The 'Oh don't worry, I am not looking your food. I just like watching you eat' face
The 'Did you say Vet?' face
The 'Please dad, can you give me some more?' face
The 'You really bought it for me!' face
And finally, the 'I'm the happiest dog in the world being with you ' face